I started out as a singer-songwriter who loved
to record. I played in bands, worked in recording studios, and eventually found myself – along with two like-minded bandmates – signed to United Artists and subsequently sloughed off to 20th Century-Fox.
One single was moderately successful, but it didn't count for much at the label. Our dreams were slightly crushed, but I took what I could from the experience and began to move forward.
For a few years, my brother Steve and I recorded together. We somehow managed to get a demo to Jeff Lynne of Electric Light Orchestra, an idol of mine, asking him to produce us. I cried when we received a handwritten reply from Jeff telling us he liked our songs and wanted to hear more – so we sent a second set of songs, and received another handwritten letter telling us that once again he liked our songs and arrangements, but that we were "more than capable of producing ourselves". If that was rejection, it was the most gracious I have ever received.
I had to earn a living, so I went back to working as a recording engineer, and yada yada yada I found myself doing records as a keyboard player / programmer. Being in New York, that meant a lot of dance and hiphop and the like. I was sort of living my dream – writing, recording and producing – just not my preferred genre.
OK, long story longer, I'm not gettin' any younger. The music business is not what it once was. My dreams were sidetracked by necessity but they never went away. This is what inspired The Long Way Home.
-Mike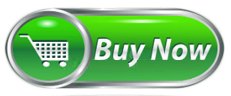 Lyrics
The Long Way Home

I was going nowhere
Thinking way too small
Sittin' on a daydream
So afraid to fall
So I took some chances
Had a lot to learn
Made myself a promise
Leave no stone unturned
I took the long way home
I started round the corner and drove all night long
Followed the twists and turns
Until I found the highway back where I belong
With my mind wide open
And my spirit free
Every road I traveled
Is a part of me
Got no way of knowing
Where the chips may fall
But I made the journey
No regrets at all
I took the long way home
I started round the corner and drove all night long
Followed the twists and turns
Until I found the highway back where I belong
Credits
Written by Mike Lorello
All vocals, instruments, arrangement, engineering, mixing, mastering by Mike Lorello
Equipment Used