When I was a kid I used to love watching Superman. The action and adventure was all right, but I sat there anxiously waiting for him to fly. It was so magical. I wanted so badly to be able to do that but sadly knew I never could.
Not just Superman, but any superheroes who had that ability. I was so entranced by Colonel Keds in his jet pack at the '64 New York World's Fair – even though I knew that one wrong phhht on his stabilizers would rocket him straight to hell. But I digress.
On the other side of the coin, I love the security of being anchored. I think I'd feel pretty anxious if I was just free-floating untethered. I'm afraid of heights. Some say that's because of a deep-seated desire to want to fly.
And then there's the landing. If you don't get it just right…
It's a hard life to understand.
-Mike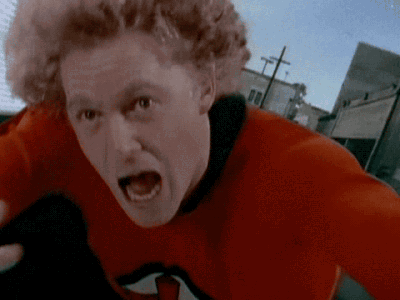 Lyrics
It's A Hard Life To Want To Fly

I made myself a daydream
Of clouds and ocean sky
And me alone adrift upon the night
I wake up and I'm grounded
And I begin to cry
It's a hard life to want to fly
It's such a hard life to want to fly
It's a hard life to want to fly
And though I try – try to touch the sky
It's a hard life to want to fly
I met a little waitress
On seventh avenue
A fairy tale – a filthy rendezvous
I try to touch the planets
While dancing in the sand
It's a hard life to understand
It's such a hard life to want to fly
It's a hard life to want to fly
And though I try – try to touch the sky
It's a hard life to want to fly
A thousand dreams within me
A thousand ways to try
It's such a hard life to want to fly

It's such a hard life to want to fly
It's a hard life to want to fly
And though I try – try to touch the sky
It's a hard life to want to fly
Credits
Written by Mike Lorello
All vocals, instruments, arrangement, engineering, mixing, mastering by Mike Lorello
Equipment Used